Proudly Serving the State of Florida Coast to Coast    
Bodyguard Services in Central Florida
Fill out the contact form for your FREE consultation.
Central Florida draws many tourists and inhabitants because of its recreational attractions and other great features. Though living in such a busy area has its perks, security and safety remain a serious concern because of the crimes common in metro cities. According to U.S News, there are around 1160 violent crimes and home crimes that take place for every 100,000 people in the Central Florida area.
The good news is you don't have to walk around without protection and constantly be afraid for your wellbeing and the wellbeing of those you love. Whether you are looking for an armed or unarmed bodyguard to keep you safe, One Stone Investigative Group has you covered.
Why Should You Use a Private Security Service?
It can be easy to start worrying about your own wellbeing when you have significant assets to protect, or you hold a social position that requires additional security. Instead of being in a state of anxiety and worry all the time, you can ensure your safety by hiring a professional private security service. Personal bodyguard services in Central Florida can get you the physical protection and the mental peace of mind you need to continue living your best life.
What Does a Bodyguard Do?
At One Stone Investigative Group, our bodyguards will accompany you and your loved ones based on your specific case and requirements. If you want our bodyguards to have an overt appearance and dress in professional attire so everyone knows you are being protected, we can cover for you. If you're looking for a more discreet form of protection and you want a bodyguard who dresses casually, we offer covert protection as well.
Your safety should always come first, and if you feel like you need additional protection, you should contact our bodyguard services in Orlando, Florida as soon as possible.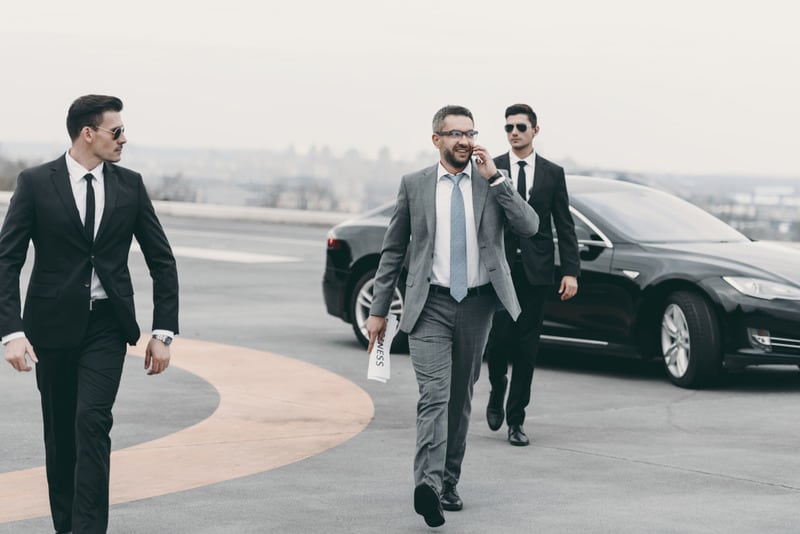 We Have Over Twenty Years of Experience in Personal Bodyguard Services
Our protection experts at One Stone Investigative Group are licensed to work as bodyguards and have helped protect senators, dignitaries, and other individuals for over 20 years. All of our bodyguards are qualified to protect citizens and their assets.
When you choose to work with one of our bodyguards, you benefit from their:
When it comes to your safety and security, we believe our clients deserve only the best. We strive to deliver the level of professionalism and protection that only the best can provide.
Contact Us Today for Personal Bodyguard Services to Get the Security and Protection You Need in Central Florida
Whether you need an overt bodyguard dressed in business attire or a covert bodyguard in casual attire, One Stone Investigative Group can help you keep yourself, your loved ones, and your assets safe. Our bodyguards are licensed, trained, and experienced to help you remain as secure as possible.
Get in touch with our skilled team of personal bodyguards today and leave the security matters in our hands—so you can focus on more important things.
Are you searching for private investigators that don't rest until justice is served? One Stone Investigative Group is the team for you